Tesla showed off the new Cybertruck boasting bulletproof glass - strong enough to stop a 9mm bullet. The window shattered when a weighted ball was tossed at the first window. To make even more of a spectacle they did it again - same result.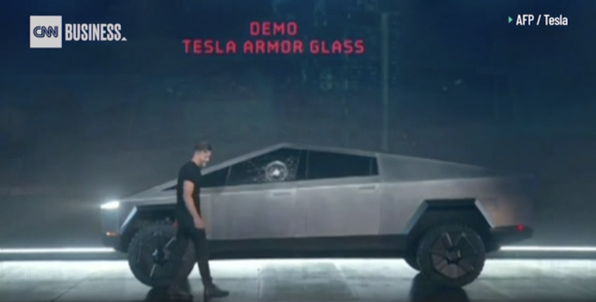 Musk "It didn't go through"
I am sure that is providing a lot of confidence for future buyers.